EasyVFR Basic NL - free protection against infringements.


EasyVFR Basic NL is available for Apple iOS (that's iPhone and iPad) and Android from the respective Stores. It combines the power of your device's built-in GPS receiver, the reliability of the PocketFMS AeroDatabase and timeliness of the NOTAMs from Eurocontrol to continuously show your position and the airspaces in your vicinity - yep, even those by NOTAM!
EasyVFR Basic NL then timely warns you if you get too close, by highlighting the airspace on the moving map, by popping up additional information and even audibly. Reliable airspace information is available at the tap of a finger, while the dashboard constantly provides you with basic GPS flight information. EasyVFR Basic NL was instigated by the Dutch Airspace Infringements Prevention Team, and is supported by DGB, NLR, AOPA NL, KNVvL, KLu and LVNL. (EasyVFR Basic NL used to be named NL AirspaceAVOID).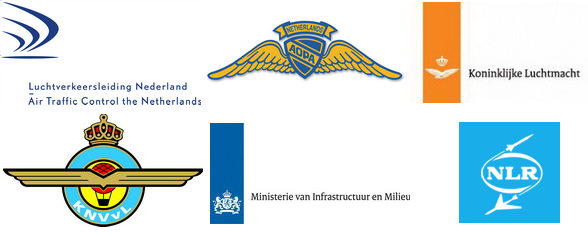 Please read the leaflet on preventing airspace infringements thoroughly? It just might help you form a better image on this matter.