Looking for a discount?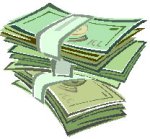 Get your friends on board! We strongly encourage groups of pilots to buy their EasyVFR subscriptions together. First and foremost there is a serious discount to be gained - over 30% off the regular price. If you use our Tell-a-Friend action you can even gain 100% discount!
Another nice aspect of chipping in together is that you become part of a community, and can help each other to learn and master your new flight planning and navigation software. Share tips, tricks, and of course flight plans through our revolutionary direct wireless connection between devices! (and yes, Apples and Androids can communicate directly despite their differences).
Buy four or more Frequent Flyer Membership (FFM) licenses in one transaction and get a €204 discount (that's €99 rather than €150 per license per year). Send us an email with the following information:
Four or more email addresses that should be linked to the licences,
Information on the four or more users involved (name, address, zip, city, country),
Clearly mention which of the four users the invoice should be addressed to.
Of course there are some rules that need to be followed:
The subscriptions will have to be paid for in full, in one single transaction,
As long as four or more licenses involved are renewed, the discount remains active during renewal.